The best areas to place your home security cameras in El Paso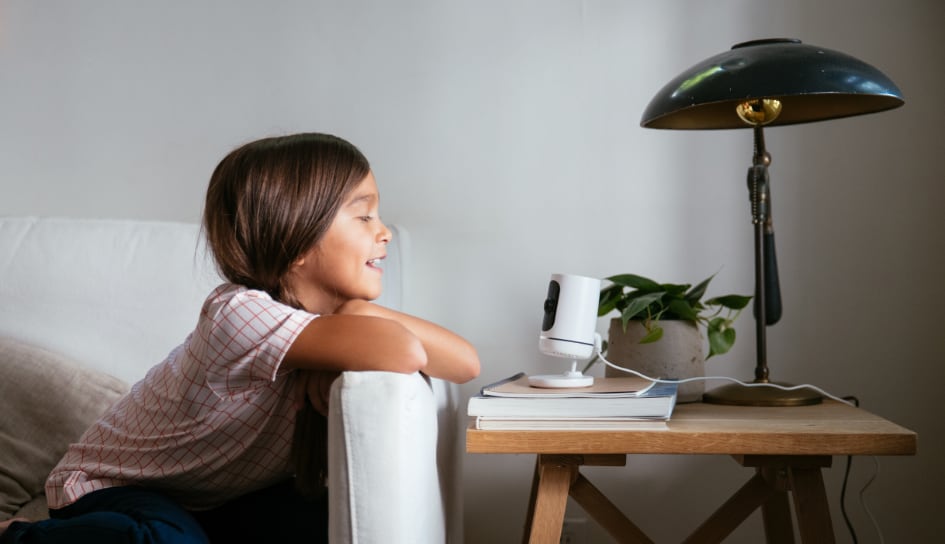 To find the best place for your home security cameras in El Paso, go with the most significant areas that need an accurate perspective of any potential danger. Begin at the front door and then continue to the exterior zones without windows. And don't forget to incorporate surveillance for interior areas.
Here are some simple tips on where to place your El Paso home security cameras.

Install A Smart Doorbell Camera At The Front Entryway
As you appraise the potential risks that could pose a problem for your home, a burglar or package thief will likely be a major worry. And studies show that over 1/3rd of home break-ins happen via your front door. Naturally, making sure you always lock your door can decrease the probability of front-door intrusion, but it's also nice to have a clear sightline of the front stoop.
Smart doorbells provide high-resolution footage so you have the ability to check on your door around the clock. If a visitor approaches the front porch, the cameras will start video recording and send alerts to your phone. You can even chat with whoever's at your door with the 2-way audio functionality through your cell phone app. Or have your smart lighting in your hall or foyer automatically come on to give the impression you're in the house when you are really gone.
Watch Windowless Areas With Outdoor Cameras
Dead zones around your home are highly recommended spots to place your home security cameras in El Paso. Luckily, today's exterior cameras are small and wireless. As you have the ability to attach them wherever you want, you candefinitely obtain a clear perspective of areas not visible from windows, like your driveway or garage -- particularly if your garage is detached.
Some other dead zones found at your house could include:
Corners of your home away from streets or sidewalks
Hiding spots around your attached deck or chimney
Entry doors to the cellar or basement egress windows
Barns or any other structure
As you install exterior cameras, make sure you have a clear sightline. This could involve cutting back any brush or branches that might get in your way.
Where To Place Your Interior Cameras In El Paso
Within your home, you have a great deal of possibilities for your indoor security cameras. These units are small and stylish and are intended to simply rest on any flat shelf. If a sudden or unusual motion occurs at night or when you're gone, you'll receive a phone alert with a video segment.
The preferred spots for interior video cameras tend to be primary halls and the parts of your house with electronics and other valuables. The family room, living room, or den often have the majority of camera placements in El Paso. The front and upstairs hallways are also smart options -- particularly to watch escape routes in case of emergencies like fires or floods. Home offices are getting more popular, as work-from-home has gotten more commonplace.
Request Home Security Cameras With A Smart Home Defense Plan
Your home is a place that needs a high level of protection. Get in touch with us today to begin configuring your residential security package, and you can protect every part of your property in a hurry! Dial (915) 465-3064 or complete the form on this page for your free quote.
Areas Served Around El Paso By Smart Security Specialists Your Local Vivint Authorized Dealer